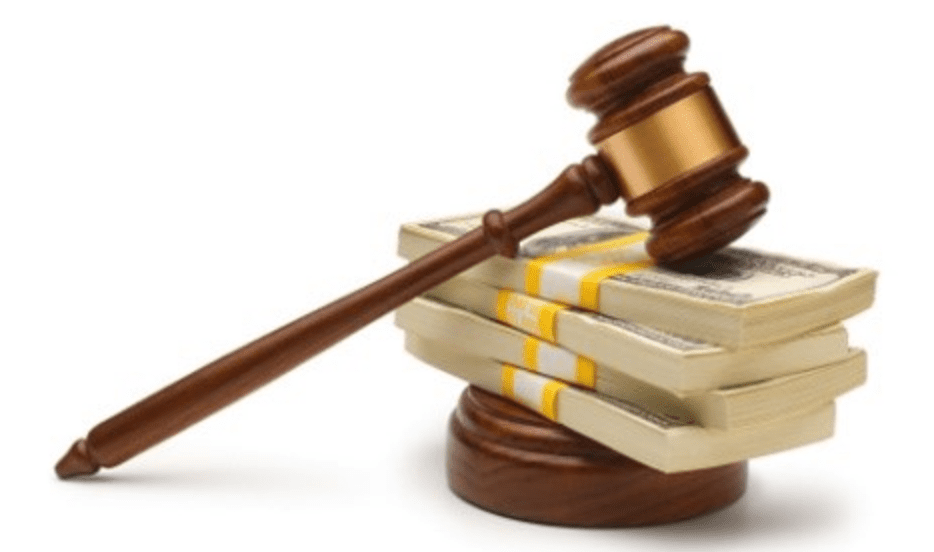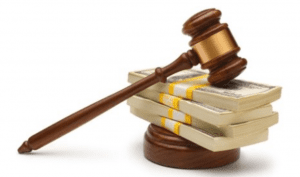 Call us now at (855) 581-9255 or apply right here on-line via our application form.
Qualify your case for a lawsuit advance.
Does your case type impact How Long it Takes to Get a Wrongful Termination Loan?
Yes – the type of case certainly affects the availability for lawsuit funding or the length of getting a lawsuit advance. Certainly car accidents are the easiest cases to approve for a lawsuit advance. Why? Well there is a good reason. Car accidents in relation to other types of cases are well documented. Often there is a police report. A police report many times will clearly place the cause of accident on one of the parties involved in the collision. When looking for a lawsuit advance, it is critical for the plaintiff to have some type of evidence that show that another party was a fault for the damages they have incurred.
The police report also documents other extremely important information that every lawsuit advance company is seeking. What are the extent of the damages? Was the incident a major incident or a very minor event with no significant damages. Plaintiffs in lawsuits need to prove damages, and in a motor vehicles accident they are generally but not always clearer than in other instances.
Car accidents and Insurance. Lawsuit advance companies know what level of insurance every registered car in a particular state must carry in order to comply with the law. With other types of personal injury claims it may take weeks or even months to find out if the defendant has an effective insurance policy that can cover the claim of damages. All of these above reason articulate why car accidents are the easiest type of lawsuit to review for a lawsuit advance. However many, many types of cases qualify for lawsuit advances. Don't be discouraged if you don't have a car accident. Smart Lawsuit Funding help all types of plaintiffs with there financial needs so read on if you need a lawsuit advance.
State by state laws may differ when applying a lawsuit advance, so it is very important to do your own research and obtain clarification from your attorney representing your case for more information. Amongst lawsuit funding, car accidents are a frequent type of claim. The National Highway Traffic Safety Administration has published that there are around 5.5 million car accidents on and annual basis. Many of these accidents lead to serious injury, as well as approximately 40,000 fatalities. About 5000 deaths occur each year due to truck accidents.
Because of the nature of these lawsuits, getting lawsuit funding is very accessible and may be obtained through Smart Lawsuit Funding. A Lawsuit advance can help you get through the difficult times during litigation and can also provide you with financial leverage until settlement. Getting a Settlement advance can be very helpful.
Applying for a lawsuit advance requires basic information to start. You must have an attorney on contingency representing your case. Also, check the state your case is in. Some states law, do not allow for lawsuit funding.
A Lawsuit advance on personal injury is on option for you. You get an upfront cash infusion of funds before your case settles. Once you case settles and you win, it is then that you pay off the amounts you owe. If you do not win, then you do not owe us anything.
Like all lawsuits, your case increases in value with documentation showing liability, damages and insurance. If there is an offer this also enhances the chances of getting a pre settlement advance.
Basic documentation required are:
Incident/police/ambulance report
Insurance carrier name and policy limits
Medicals showing injury
Copy of complaint or Lawsuit
Personal injury law, aka tort law, allows a damaged party to pursue compensation when the damages are due to another party's negligence. There are a number of incidents that can result in a personal injury pre settlement funding, although not every incident in which someone is injured involves liability.
Types of cases that are eligible for lawsuit funding:
Wrongful Termination
Car Accident Cases
Car accidents are the most common type of personal injury cases in the United States.
Slip and Fall Cases or Premises Liability
Slip and fall cases or Premises Liability are another very common type of personal injury cases. Landlords have a legal duty to keep their premises safe and free of potential hazards, so that people who are on the property do not become injured
Medical Malpractice
Medical malpractice is also considered a personal injury claim. It can arise when a doctor or other health care professional fails to provide the right medical care, and a patient is injured or harmed as a result. Medical malpractice cases are some of the most complex types
Dog Bites
Depending on which state you are in, the laws on owner responsibility vary when dealing with dog bite personal injury cases. Often times, the owners of a dog are financially responsible for bites and other injuries caused by the dog. If you are a victim of a dog bite, you may be eligible for a personal injury loan.
Construction Accidents
Construction Accidents tend to be funded for larger sums on average that other types of cases. This is due the the frequency of serious injury and also defendants that carry significant liability insurance.
While your case is in litigation, you can consider an advance on your lawsuit to avoid financial hardship and burden from medical expenses. Smart Lawsuit Funding provides lawsuit advances for plaintiffs suffering from any of the cases mentioned above. Smart is a leader in pre settlement loan. Through Smart, obtaining lawsuit funding is simple. Lawsuit advance provides those with personal injuries the tools to finance their litigation. Medical bills and legal expenses can be burdensome depending on the size and scope of the lawsuit. Because personal injury lawsuit can take a long time to settle and has no specific time frame for completion, it is always wise to apply for personal injury lawsuit loan.
Some key points to remember are as follows:
Pre settlement funding applications are available via Smart 24/7
Pre settlement loan requires plaintiffs to have an attorney
Pre settlement advance can be used for daily expenses
Pre settlement funding does not have to be paid back until the case settles. If you collect on your case, you pay back the money from those proceeds. If you do no win, you don't owe anything
Pre settlement loan is more prevalent for personal injury lawsuits that have supporting documentation of MRI, Epidural injections and/or Surgeries.
Having documents showing that the defendant is liable add more value to the lawsuit and also more money is placed in the pre settlement advance.
Why choose Smart Lawsuit Funding
Professional staff who genuinely understand your needs
Participate in a leading network of underwriting attorneys
Our staff is attentive, efficient and effective
We offer extremely competitive rates
We are open 7 days a week
What makes Smart an expert in Pre Settlement Funding Industry
Expert knowledge and years of experience
Large network of funders
We process all the paperwork
Expert in managing attorney and client relationship
When you apply with Smart Lawsuit Funding for a lawsuit advance, you are in the hands of professional staff that are committed to getting work done efficiently and effectively. We guarantee simple and streamlined processes. When you call, you will be speaking with a professional on the team. When you apply on-line, someone will give you a call right away. Smart Lawsuit Funding is open 7 days a week, so even on weekends, we are here to help. If you are looking for a personal injury lawsuit loan, apply with us now. We will provide you with a peace of mind. We do all the work for you after you apply. Our team of underwriters are the most qualified attorneys with years of experience and knowledge of the legal system in the US and all fifty states. We help fund a wide variety of cases. In addition Smart will work with you to customize the loan that best meets your needs.
For more information, please visit: https://en.wikipedia.org/wiki/Legal_financing