Call Now (855) 581-9255 – Get Pre Settlement Loans Auto Accident Today!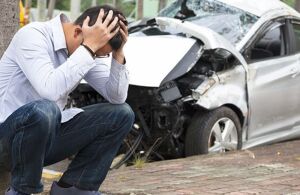 Why is Pre Settlement Loans Auto Accident Necessary
A major car accident can bring about financial burden due to expenses that build up over time while there is a pending settlement. Vehicle repairs and towing costs start a series of bills sent to you for payment. These costs are followed by medical treatment bills. The cost of medical care can quickly become financially overwhelming.
How can Pre settlement loans auto accident help
Some of the medical costs will be offset by a generous settlement from your insurance company. However, since it's not legally required for your insurance provider to cover every penny of your repair costs and medical bills, you'll need to make sure you have all the right resources to secure a fair settlement. You must find a lawyer for this purpose. Personal-injury lawyers specialize in using their power of legal action to force insurance companies and other parties to make fair payouts. In addition a personal injury attorney on contingency can also help you get motor vehicle accident cash advance.
What are the circumstances of why you may need to get pre settlement loans auto accident
A personal injury attorney is usually hired on contingency. If you're able to receive a settlement from your insurance company, your attorney will take a big chunk of it. Depending upon the lawyer, this can amount to as much as a third of your total settlement. However it is advisable to hire a personal injury attorney as there is no guarantee that your insurance company will provide you with a fair settlement in the absence of a lawyer. Another factor in hiring an attorney is whether he will help you by signing the lien necessary for a motor vehicle lawsuit loan.
A Smart auto accident settlement advance helps you get back on your feet before your cases settle. Our pre settlement loans auto accident allow you to immediately access some of the value of your case to help with living expenses. Funds freed up by motor vehicle accident cash advance can be used to pay your rent, car lease and bills while you wait for your case to settle.
Car accidents can lead to unprecedented demands including the burdens of financial, physical, and mental despair for the plaintiffs and their families. Since the time frame of pending car accident settlements are unknown, and waiting years for your lawsuit to settle is not an option for most individuals, obtaining auto accident cash advance from us is your best solution. When traditional bank cash advance and other personal cash advance are not available, our auto accident settlement advance is here to help you and your families in a timely fashion.
How often do car accidents happen
Each year, approximately 37,000 people die and another 2.35 million are left disabled in the United States from car accidents. The fatality rate per 100 million vehicle miles traveled in 2014 fell to 1.07 from 1.10 in 2013. According to a National Highway Traffic Safety Administration (NHTSA) statistical projection of traffic fatalities for 2015, motor vehicle crash deaths increased 7.7 percent when compared with 2014.
We fund the following pre settlement loans auto accident, but are not limited to:
Car accidents
Tractor trailer accidents
Motorcycle accidents
Bus accidents
Auto v. Pedestrian accident
Taxi accidents
Other public transport accidents
What is the repayment process like for these cases
If your case gets approved for pre settlement loans auto accident, you will receive a lump sum amount from us. There are no monthly payments. Most importantly, if you case is not successful and no settlement compensation is obtained, you do not owe us a penny. You can contact our staff members any time to learn more about the financial model and the payment and repayment requirements and processes.
How to Apply and Information you should have ready before applying
Your first and last name; your phone number
Your attorney's first and last name; their phone number
Once we have your application, we will work non-stop to obtain all documents related to your motor vehicle accident from your attorney's law office. Once we package all the paperwork together, you case will be reviewed by the most highly qualified underwriting attorneys on our team. If you are approved, you and your attorney will receive a contract. Once the contract is completed and signed off, you get your funds right away!
What makes Smart Special
We have low rates
We provide seamless communication and unmatched customer service throughout the process
No upfront costs and risk-free
Best and most friendly staff, available 24/7, 365 days a year
Claim your funds sometimes within 12 hours
Our services are available all across the United States.
We are ready for you right now. We have the most dedicated staff to serve you and provide you with the fastest motor vehicle accident cash advance. We understand your needs and that these are rough times for you and your loved ones. Our process is designed to relieve you from all the stress from the requirements of your auto accident settlement advance. We do all the front end and back end work for you, including all the tedious paperwork, so that you can get you pre settlement loans auto accident immediately.
Call us today! For more information on motor vehicle accident cash advance, please visit DMV. Smart is here to work with you anytime and regardless of where you are located. Apply now (855) 581-9255 and make the Smart move!
Smart Serves the following states for Pre settlement loans auto accident
Alabama, Alaska, Arizona, California, Colorado, Connecticut, D.C., Delaware, Florida, Georgia, Hawaii, Idaho, Illinois, Indiana, Iowa, Kansas, Kentucky, Louisiana, Maine, Maryland, Massachusetts, Michigan, Mississippi, Missouri, Montana, Nebraska, Nevada, New Hampshire, New Jersey, New Mexico, New York, North Carolina, North Dakota, Ohio, Pennsylvania, Rhode Island, South Dakota, Texas, Utah, Vermont, Virginia, Washington, West Virginia, Wisconsin, Wyoming.