If you have been in the middle of a personal injury lawsuit due to medical malpractice a settlement loan could get you cash now. Smart Settlement can help you with Medical Malpractice Lawsuit Loans. Medical malpractice cases can be complicated and take an extensive amount of time to complete. This can leave you with bills and expenses that cannot wait. Learn more about the complexities of these cases and how we can help you navigate the waters to access money on your account in advance of your settlement.
Call (855) 581-9255 today to Get Access to Cash with Medical Malpractice Lawsuit Loans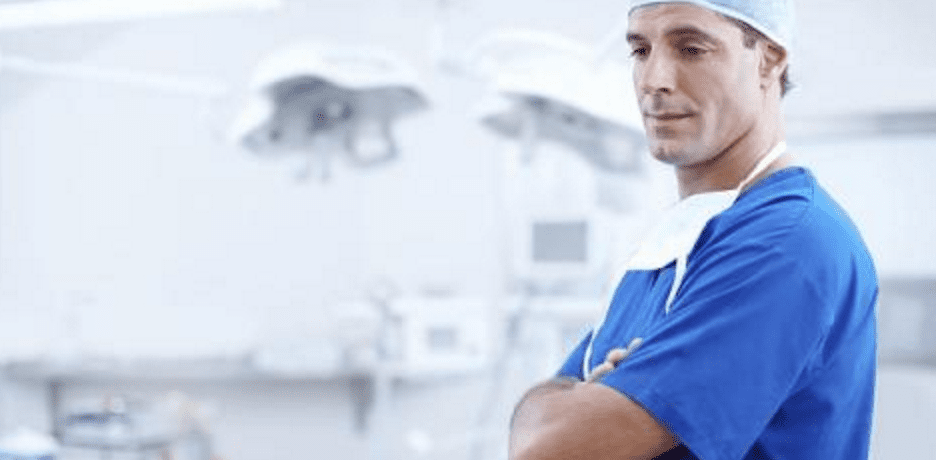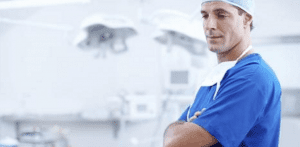 Medical malpractice settlements follow a process similar a personal injury case. However, they may be more difficult to complete due to varying state legislations and insurance carrier's policy requirements. The time required to complete a medical malpractice lawsuit often results in plaintiffs seeking a lawsuit settlement loan.
The settlement amount of a medical malpractice lawsuit is dependent for the most part on the following criteria:
Economic damages – These are quantifiable, provable expenditures or losses caused by the injuries claimed
Non-economic damages – there are compensation for things like pain and suffering and loss of enjoyment, which is hard to measure and can differ from a doctor's or an insurance company's valuation.
State legislations can also impact the amounts awarded to plaintiffs
Approval Requirements for Settlement
Make sure to consult your attorney to be clear about your rights
Often, for medical malpractice settlements to be approved, the plaintiff's physicians must also approve medical malpractice settlements. In other personal injury settlements like slips and falls or auto accidents, the claim can be easily be settled by the defendant's insurance company, whether the defendant wants to settle or not. This causes medical malpractice claims to drag on. During this long process, many plaintiffs seek lawsuit advance funding.
There are numerous databases and state reporting agencies that track medical malpractice settlements. As a result, medical malpractice settlements often do not carry the same level of confidentiality that other types of personal injury cases do. Medical malpractice claims have a direct impact on the cost of a physician's malpractice insurance. In some states, a physician also has the option to take the lawsuit to trial rather than settle, instead of risking highly inflated insurance premiums or being taken off the list by his insurance carrier.
Similarly, insurance companies sometimes discourage litigation against their insureds.
Once all parties come to agreement, it is often necessary to obtain court approval for the settlement.
Some states don't allow insurance companies to pay for future costs of medical care over time, favoring a lump sum approach instead. Others prefer a more monitored, pay-as-you-go system.
The settlement check is typically sent to the plaintiff's attorney, who will deposit it into an escrow account. After subtracting case expenses and legal fees, and any proceeds due as result of lawsuit settlement loans, the plaintiff is paid.
Who qualifies for a Medical Malpractice Lawsuit Loans?
It has been reported that there are close to 100K wrongful deaths each year in the U.S. due to medical negligence. On top of that, there are over one million personal injury suits made each year from medical malpractice.
Getting Funding is easy – https://smartlawsuitfunding.com/how-it-works/
For these reason, Smart Lawsuit Funding has services that are the right fit for plaintiffs needing medical malpractice lawsuit loans. Anyone with a medical malpractice lawsuit can apply with us for lawsuit advance funding. Also, you will have to let your attorney who represents you in the case know that you are applying for a lawsuit advance funding. Without these to criteria, you will not be eligible for applying for a medical malpractice lawsuit loans.
How long medical malpractice settlement take and why a lawsuit settlement loan can help.
Settling a medical malpractice case can be as simple as agreeing upon a number and receiving a check. Or it can be very complex and take a very long time. Because there are no set timeframe for pending settlements to come to closure, Smart Lawsuit Funding is here to help with financial assistance along the way.
Here are the type of medical malpractice cases that are eligible for lawsuit advance funding:
Misdiagnosis – This refers to incorrect, missed or delayed diagnoses. This is a frequent cause of medical malpractice complaints. The complaint may cite that a doctor breached a standard measure of care and misdiagnoses a condition or fails to diagnose a condition for some period of time. As a result the patient could miss treatment opportunities that might have presented damages such as serious harm or death.
Childbirth injuries- A number of injuries can be caused by medical malpractice related to a fetus during the term of pregnancy or to a child during the birth process. Some of these injuries can be quite severe, such as brain injuries, fractured bones, and full or partial paralysis.
Medication errors – Medication errors are also common forms of medical malpractice. A doctor might make a mistake on the initial prescription, administer a drug inappropriately, or fail to take notice of a potentially harmful drug interaction.
Anesthesia errors – Anesthesia mistakes can be more dangerous than surgery mistakes. Even small error by the anesthesiologist can result in permanent injury, brain damage, or death.
Surgery errors – This refers to when a surgeon might make a mistake in the operating room. A surgeon might make negligent errors during the surgery itself, like puncturing an organ or blood vessel, operating on the wrong body part, or leaving surgical equipment inside the body.
Medical malpractice leading to wrongful death – In some, grave cases, medical malpractice lead to wrongful death.
Process of obtaining medical malpractice lawsuit loans:
First step is to simply pick up the phone and call us at: (855) 581-9255 , or fill out an on-line application form right here!
All you need to provide to apply is your full name and your attorney information. We then contact your attorney's law office to request supporting documentation on your case.
Many plaintiffs ask us if some cases are better than others. What makes one type of case more valuable or more likely to get funded. The short answer is the merits of the case, documents that are submitted to us and your insurance information.
Here is a list of most basic information we need. Once received we submit your case to our underwriter attorneys for a medical malpractice lawsuit loan.
Filed Lawsuit or Copy of a Complaint
Expert Report
Medical Narrative
Medical Liens to Date
Our Services
Smart Lawsuit Funding is an expert in medical malpractice lawsuit loans. We provide fast, and efficient lawsuit advance funding.
Turn around time that can be less than 12 hours
We handle all paperwork for you
Manage all attorney relationships
For more information, please visit Medical Malpractice.
Call us for today for fast easy customer service! (855) 581-9255
States Eligible for Medical Malpractice Lawsuit Loans
Alabama, Alaska, Arizona, California, Colorado, Connecticut, D.C., Delaware, Florida, Georgia, Hawaii, Idaho, Illinois, Indiana, Iowa, Kansas, Kentucky, Louisiana, Maine, Maryland, Massachusetts, Michigan, Mississippi, Missouri, Montana, Nebraska, Nevada, New Hampshire, New Jersey, New Mexico, New York, North Carolina, North Dakota, Ohio, Pennsylvania, Rhode Island, South Dakota, Texas, Utah, Vermont, Virginia, Washington, West Virginia, Wisconsin, Wyoming.