Sexual harassment is a big problem in the workplace. The Equal Employment Opportunity Commission found that 29.5% of their complaints in 2015 were based on sexual harassment claims. Not only are these cases prevalent, they are painful for the victim. Filing, trying, and the getting your settlement can take months to years. We understand the challenges and difficulties that sexual harassment cases can present. That is why we are dedicated to helping victims get the sexual harassment lawsuit loans to help through the process of receiving their settlement.
Call (855) 581-9255 today to Get Access to Sexual Harassment Lawsuit Loans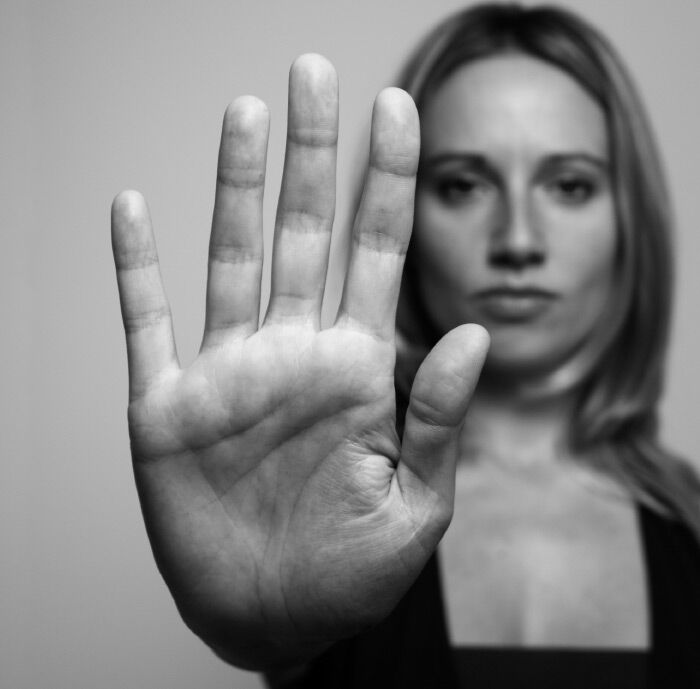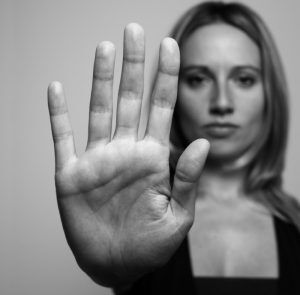 Overview of Sexual Harassment and Harassment at Work
Sexual harassment at work or workplace harassment is related to sexual advances and favors using verbal or physical sexual conduct. This may be considered harassment when the acceptance or denial of such advance is made as a term or condition of an individual's employment, education, living environment or participation in a community.
Similarly, when the acceptance or refusal of such conduct is used as the basis or a factor in decisions affecting an individual's employment, education, living environment, or participation in a community can be defined as sexual harassment.
According to the EEOC – 29.5 percent of the workplace charges filed in 2015 had to do with Sexual Harassment.
If you are currently searching for sexual harassment lawsuit loan and sexual harassment settlement loan, start by applying with us today or call us now at (855) 581-9255 . Smart Lawsuit Funding is a leading pre-settlement loan company that provides sexual harassment lawsuit loans to plaintiffs involved in sexual harassment lawsuits.
If you are involved in a sexual harassment lawsuit, workplace harassment, or harassment at your place of employment, a pre-settlement loan can provide sexual harassment lawsuit loans enabling the plaintiff to bargain for full compensation their case. Smart Lawsuit Funding understands that no client should have to settle for less compensation because they are not financially capable of paying bills and other daily expenses while waiting for a settlement.
If you are being harassed or treated unfairly at work and a lawsuit is underway, you can apply for sexual harassment lawsuit loan or sexual harassment settlement loan right away. If your employer decides not to take action against the defendant, you can file a claim with the Equal Employment Opportunity Commission (EEOC).
It is always helpful to seek representation through an attorney. A qualified sexual harassment lawyer can guide you through the complicated matters of your litigation. When you are applying for sexual harassment pre-settlement advance or loan, it is necessary for your attorney to sign the agreement with the funding company.
While you are litigating the case it is important to follow proper procedures. Document everything and keep all witness statements. They can be very valuable when applying for sexual harassment lawsuit loan, as well as important to your case at large
The most basic documents required when applying for sexual harassment settlement loan is a copy of the complaint or a copy of the lawsuit filed. Witness statements are important and of course, the EEOC determination. Without these, it will be difficult for you to obtain a sexual harassment pre-settlement loan.
There are different types of harassment at work. However, the most common is workplace harassment. Sexual harassment in the workplace is very common. It is important to be aware of your rights and be familiar with the processes in filing a claim against an employer.
If you believe you are a victim of workplace harassment, you have the legal right to file a lawsuit against the employer. You also have the right to apply for sexual harassment lawsuit loan and sexual harassment settlement loan before a case has reached a verdict.
The struggles of processing a sexual harassment lawsuit
The struggle is mostly related to the time it takes to file the claim and seeking representation.
Depending on your jurisdiction you may need file your claim within 180 days of the harassment. Ask your lawyer. Usually you need a right to sue letter, and this can be obtained from the EEOC.
This allows you to file a lawsuit in court. Without this, you may not be able to file suit. As alway, get an attorney to represent you so that your case is handled properly.
Smart Lawsuit Funding can help you.
The process is simple – 3 easy steps.
A sexual harassment pre-settlement loan, sexual harassment lawsuit loan or sexual harassment settlement loan works by helping you feel more secure financially during these rough times. We provide you with lump sum money upfront so that while your lawsuit is in litigation, you and your loved ones can have the cash to pay for daily expenses. This can allow you to focus on getting your lawsuit in order until the settlement or verdict.
It is simple to apply with Smart. All you need to apply is your contact information and your attorney's full name and contact information. We do all the processing for you. We contact your law office to request paperwork on your case, and once we package it together, you case is reviewed by our leading team of underwriters. When your case is dragging on for a long time sometimes sexual harassment lawsuit loans can make sense for you.
Smart's service is different and better than other lawsuit funding companies for obvious reasons.
We work with many legal underwriting groups. Their expertise and experience in underwriting makes the process of dealing with sexual harassment lawsuit advances and settlements less burdensome.
In addition, our staff is a team of professionals who understand the need and genuinely care about their clients. We are here to help and support you at all times. Once you have an application in place with Smart, our team will do all the footwork and processing. There is never an upfront fee to apply for a lawsuit loan at Smart.
Upon approval, you and your attorney will receive a contract for review. Both you and your attorney will have to sign off on the contract. There are different ways to claim your funds including, overnight check, wire transfer and western union in some cases. The guidelines and funding options are all summarized on the contract for your convenience. It is important that you review the contract and also remind your attorney that he needs to sign the agreement.
Our clients call us at Smart because they want more options when it comes to sexual harassment lawsuit loans. A Sexual harassment pre-settlement loan is a unique in a sense that many lawsuit loan companies will not fund these type of cases. However, at Smart Lawsuit Funding, we have a network of staff and underwriters who have years of experience under their belt. Smart provides the most quality professional & personalized services throughout the sexual harassment settlement loan process. By applying with Smart Lawsuit Funding, you can rest assure that you are in good hands and that you will be working with the most qualified leaders in the industry. We have very competitive rates. Apply directly on-line using our online application or call us today at (855) 581-9255
For more questions, please visit: Employment Law